Your Spring Awakening: Discover The Spa this season
By Walwick Hall
April 26, 2023
Spring at Walwick Hall
The Spa at Walwick Hall
Spring is a time for rebirth and there's no better way to feel like a new person than with a rejuvenating spa experience. Our spa allows you to immerse yourself in a glass-walled pool and jacuzzi that spoils you with views of the Tyne Valley, while our intimate treatment room is where our skilled Germaine de Capuccini and Natura Bissé therapists deliver serene rituals that bring balance to your wellbeing.
This spring, we showcase the finest spa treatments you can experience at our boutique country hotel.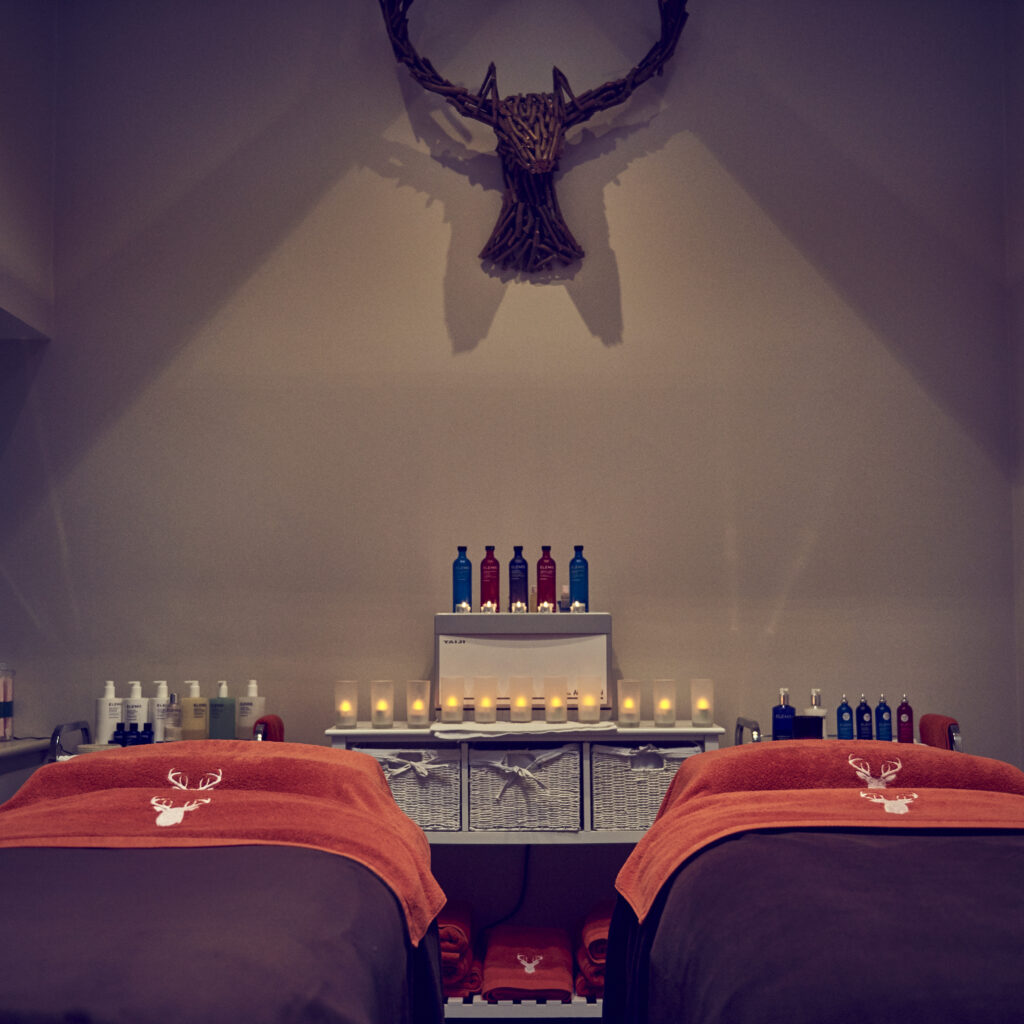 De-Stress Facial
A facial is a great way to reduce stress on your skin and activate your nervous system. Our Germaine de Capuccini treatment goes one better and strengthens your face with antioxidants that truly revive the skin.
Pollution Defence Facial
Receive a clear and healthy glow with an anti-pollution facial that oxygenates suffocated skin. Designed to rejuvenate skin that's been damaged by heat, humidity, dust or pollution, this 60-minute treatment will breathe new life into your face's skin.
Walwick's Bespoke Detox and Pollution Defence Body Massage
Our very own treatment, this massage is tailored to your body, clearing your skin of impurities with the aid of Natura Bissé's award-winning detoxifying oil. The digestive system is restored through purifying massage techniques that also offer stabilising qualities. This leads to developing a sense of inner balance before you're invited into our Pure Air Treatment Room. There, seal your treatment, prevent pores from becoming blocked and reduce premature ageing while luxuriating your senses.
Mediterranean Candle Body Massage     
Allow our therapists to soothe stresses and strains away with a relaxing Pinda massage while your choice of a Lavender, Olive or Citrus Mediterranean-inspired candle burns before its warm oils are then poured and massaged into your body. The deep and soothing movements of this will ease any tension you may be feeling as the natural antioxidants will hydrate and nourish your skin.
The Walwick Hall Detox Deluxe Ritual
Lymphatic massages not only help fight off infection and aids digestion, but they also help reduce stress and fatigue. This harmonious ritual begins with one that also provides anti-inflammatory benefits. A pollution defence facial that provides a healthy glow radiating before our exclusive Pure Air Treatment Room activates your immune system and increases your skin's natural defence capabilities. 
The Radiance Boosting Face & Body Ritual 
Experience 90 minutes of total bliss with a treatment that includes a gentle leg ritual that will awaken tired and achy muscles before your skin is nourished with a Vitamin C-infused facial that aids the fight against premature ageing. Your treatment is completed with Dreamy Leg Gel applied to leave you feeling reinvigorated.
Walwick Hall Luxury Arm Scrub and Massage 
One of our Mini Marvels, our very own arm ritual exfoliates the skin, leaving it feeling renewed, while a hand massage and drainage completely hydrates your arms.
Whether you are looking to feel relaxed or rejuvenated, our intimate spa is the ideal location to indulge yourself in an experience that embodies the sensations of spring.